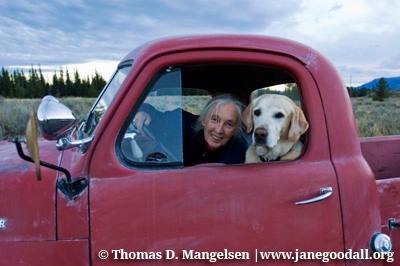 Jane Goodall & Lori Robinson

"To Lori, Thanks for all you are doing. Together, we can save the wonderful places and animals for the generations of the future."  With my love, Jane
As a result of the friendship between Dr. Jane's parents and my paternal grandfather, I have known Jane Goodall all my life.  She has been a mentor and a friend, and for a few years, my employer. She wrote the foreword to my book, Saving Wild, and has been kind enough to endorse all of my work.
I am forever honored and grateful to know her and have her as a role model.