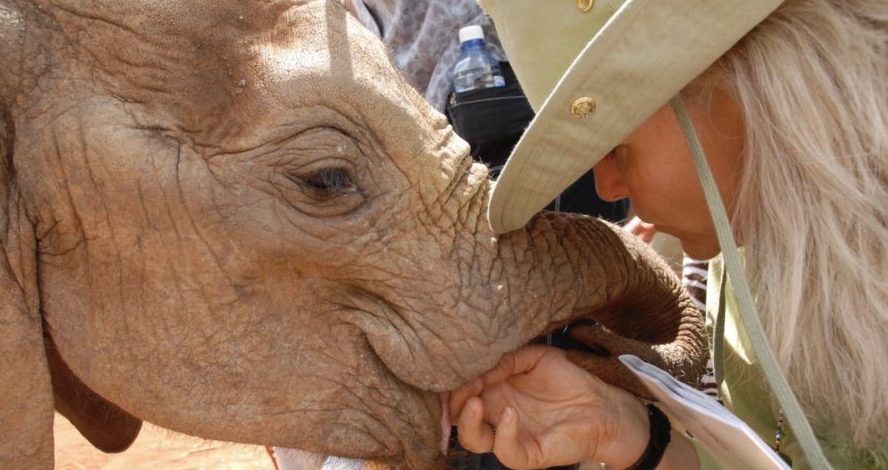 What is it?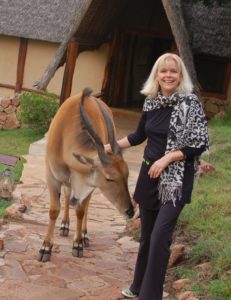 Animal Communication is an exchange of thoughts, images, and feelings between an animal and a human 'animal communicator'. It's a profound experience for all involved. The animal being is heard in ways she/he may never have been before; the animal's owner gains a deeper, often life-altering, understanding of their companion animal, and the animal communicator has the honor and gift of facilitating the exchange.
I have been innately communicating with domestic and wild animals all my life. I grew up in a menagerie of pets – a monkey, goat, raccoon, bobcat, skunk, and parrot, and snakes, dogs, rabbits, and cats. They were family. In Africa, on my many safaris over the past 34 years, I've sat for hours with herds of elephants, chimpanzees, and wildebeest. I've shared intimate encounters with eland, cheetah, antelope, dik-dik, elephants, monkeys, tortoise and a warthog. All of these animal beings have been my most profound teachers. But I've also had formal training from the best human interspecies communication teachers on the planet: Anna Breytenbach, Wynter Worsthorne, Penelope Smith and Carol Gurney.
What others say about their experience:
"Lori was able to easily connect with my dog, Owen, who had recently passed. Her interaction with him gave me so much comfort and peace. She told me things about Owen that only I could know, and gave me messages from him that were so personal and specific, there was no doubt she was communicating with him! I also witnessed Lori communicating with other animals. She truly has the gift of animal communication. I can not recommend her enough!"
Kirsti T (Los Angeles, California)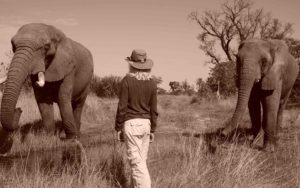 "I want to thank you for sharing your communication with Maisy. We really felt that you heard her, and we are so grateful for this insight. Needless to say, it was an emotional afternoon. Your gift is truly amazing! I have shared your name with many friends, who like me, just want to know what's going on in the minds of their K9 family members. I envy your connection with animals. What a priceless gift you have. Thank you, again, for allowing us to hear Maisy's concerns so that we may honor them."
"As an animal communicator myself, it is challenging to work with my own dog and cat. I am so grateful to Lori for assisting me with my pets. Her gift in communication with animals is outstanding, and her kindness in her approach lets the animals open up to tell her about what is really important to them."
Suzy Godsey  (Charlie yesdoG radio show)
Book A Session:
Contact me for details – savingwildblog@gmail.com
Cost:  minimum $55 tax-deductible donation to Saving Wild (this is a special offer until the end of the year).