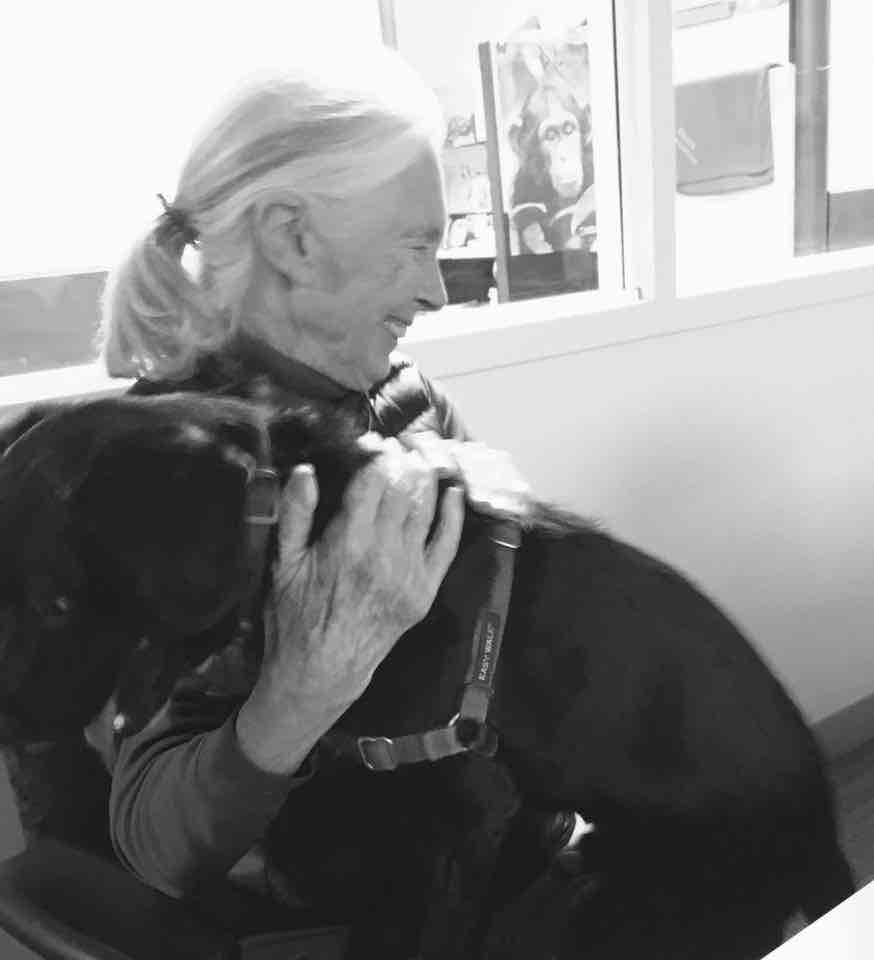 Working for Jane Goodall was 27 year-old Jacob Petersen's dream job for as long as he can remember. And four years ago that dream became reality. As Dr. Goodall's liaison, office of the founder, Jacob handles all the logistics for Jane's lecture tours in the USA and travels with her several months each year during her spring and fall tours.
I talked to Jacob about what it's like to work for the most famous animal advocate in the world. How did he get the job, what is Jane Goodall really like, and what has he learned from his famous boss?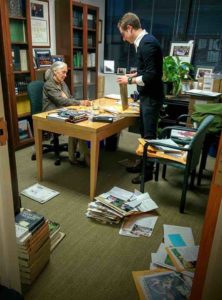 Read on for his answers.
Q: How did you get this job?
That is the question I most often get asked when I'm on the road with Jane. I, like many other people, grew up loving, and wanting to be, Jane Goodall. I wanted to go to Africa and study animals. But after taking Biology and Math I realized I didn't want to do field work.
Since the time I was in high school I would check the Jane Goodall Institute's (JGI) website to see if there were any job openings. It was discouraging because the vacancies were usually high-level positions requiring degrees and work experience that I didn't have.
Four years ago I was working in Los Angels and saw a post about the job I now have. I applied.
I was so nervous about interviewing with Jane (I had never even seen or met her in person) so I was relieved when a planned Skype interview with her got cancelled due to her schedule. But I got the job anyway. I had 2 weeks to move from LA to Washington D.C.
And then immediately I went on my first lecture tour with Jane. It was the busiest and craziest tour we have had in the four years I've been here. We were in a new place about every three days, and Jane did 15+ lectures during that two-month stint.
Q: What was it like to finally meet Jane Goodall in person after all those years?
I met her for the first time during a lecture she was doing in Ohio. I was with other staff members from the organization in her hotel room. I was sitting across from her and I was super nervous. We ate desert and hung out talking and I realized that this hero of mine who I had on a pedestal all my life is also a normal person.
Q: What are the most important things you have learned from Dr. Jane?
I have met a lot of celebrities (from working with Jane) and have never met anyone as amazing as her.
I have learned so much from being around her.
She is incredibly patient and detailed in all aspects of her life. She doesn't rush through things, and she is a great observer of all that is going on around her.
Jane Goodall is a person who walks her talk.
She believes even small choices can have a huge impact, so she is doing everything she can to use and waste the least amount possible.
She is very aware that she flies a lot (300 days a year on average) and so she tries to constantly counteract that carbon footprint. On the road she is conscious about what she packs (the weight of it), and keeps her wardrobe basic, versatile and timeless.
She is a vegetarian.
In her hotel rooms she turns off the AC, uses only one trash can, reuses the toiletries, puts extra pillows and linens in the closet and leaves notes for the maids so they know when something doesn't need to be cleaned.
I love that even though she is so famous and people recognize her wherever we go, she is still humble and approachable. In airports she will stop and talk to strangers and many times my colleague and I have to say, 'we are going to miss our flight, we have to go'.
She is loving and caring. She has a lot of friends, family, and employees who mean so much to her. Despite having the busiest schedule of anyone I know, she will reach out to write an email to ask: How is your dog, How are you?
She is totally focused on her cause.
Q: How is this employer/employee relationship different?
Working for the founder is a very personal relationship. She is my boss yes, but she is also a mentor, a friend, and a grandmother figure. She has met my dog Theodore, my partner, and my family. She is part of my life beyond the standard workday.
Q: Thank you Jacob. It truly does sound like you have found your dream job working for your childhood hero, Jane Goodall.
Jacob and I would love to hear your thoughts in the comments below. 
Lots of Love,
Lori
If you were inspired by this post, please like and share it: