Here are eight of my favorite inspirational gifts for people on your list who love animals, nature, wildlife and wild places. 
For Wildlife Conservationists
Inspirational Book: Saving Wild
Fifty of the world's leading conservationists – amazing men and women all over the world – who have devoted their lives to saving some of the most endangered species and the most threatened areas on earth, answer the question: How do you stay inspired?  And this book, Saving Wild, is the result.
Holiday Special: Donate $200 to Saving Wild and get a copy of Saving Wild.
For your free gift Donate to Saving Wild at bottom of this page.
For Writers
Inspirational Book: Writing Wild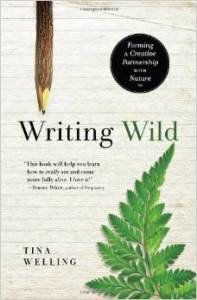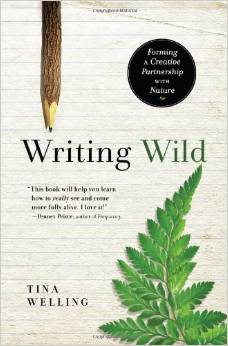 The pages in my copy of Writing Wild are dog-eared, highlighted, and trimmed with skinny post-its. In my interview with author Tina Welling she says, "when we align our creative practices with natural principles, we find joy; healing both ourselves and the earth. I highly recommend Writing Wild for writers, artists and anyone longing for a deeper connection to nature and wild-ness.
For Animal Lovers
Inspirational Products from Your True Nature
Your True Nature promotes connection, protection and education of nature's beauty through frameable bookmarks, posters, postcards and journals featuring inspirational sayings as advice from nature. Dolphins advising us to have a playful spirit and glide through our day with ease, Giraffes advising us to stand tall and reach for new heights, I can not get enough of these wonderful gifts.
Holiday Special: Donate $50 to Saving Wild and get an Advice from a Rainforest bookmark. 
For your free gift Donate to Saving Wild at the bottom of this page.
For Weekend Hikers
I can not tell you how many people have asked me where I got my pack which holds one water bottle, my cell phone and my keys. It is perfect and light and wraps around my waist for a carefree feeling on any day hike.
For Backyard Birders
Book: What the Robin Knows
For anyone who feeds and or watches birds this is a great gift. The author emphasizes finding our own 'sit spot' – a place in nature we return to over and over in order to get to know our surroundings more intimately. After reading this book I am now more aware of how often the birds are 'talking' to each other and I am able to tell when there is danger (a cat or hawk) approaching just by listening and paying better attention to the bird's messages.
For People Who Spend a lot of Time Outside
Gift Idea: Tilley Hats
There are many styles and colors of Tilley hats and all of them great.  Tilley's feature built in sunblock, and guarantees! They're made of organic cotton, and they even float. I could go on and on, but why don't you go to the link and see for yourself.
Just for Fun
Inspirational Gift: Adult Coloring Books
I am addicted to coloring. I have books for coloring animals, flowers, frogs and mandalas. This book has some of each (not the frogs though). It is a great way to relax. Give this inspirational gift with a set of colored pencils and then get one for yourself.
Fun gift for men: Colorful socks with a difference 
The socks are eco-friendly, they are made from bamboo, and proceeds from each sale goes to the Diane Fossey Fund for their gorilla conservation work in Africa.  
Donate to Saving Wild here:
Great news!
Buy any of these inspirational gifts (or anything at all) using the links provided and a small % of the cost of your purchase will go to protecting wildlife all over the world. It costs you nothing extra.
If you were inspired by this post, please like and share it: