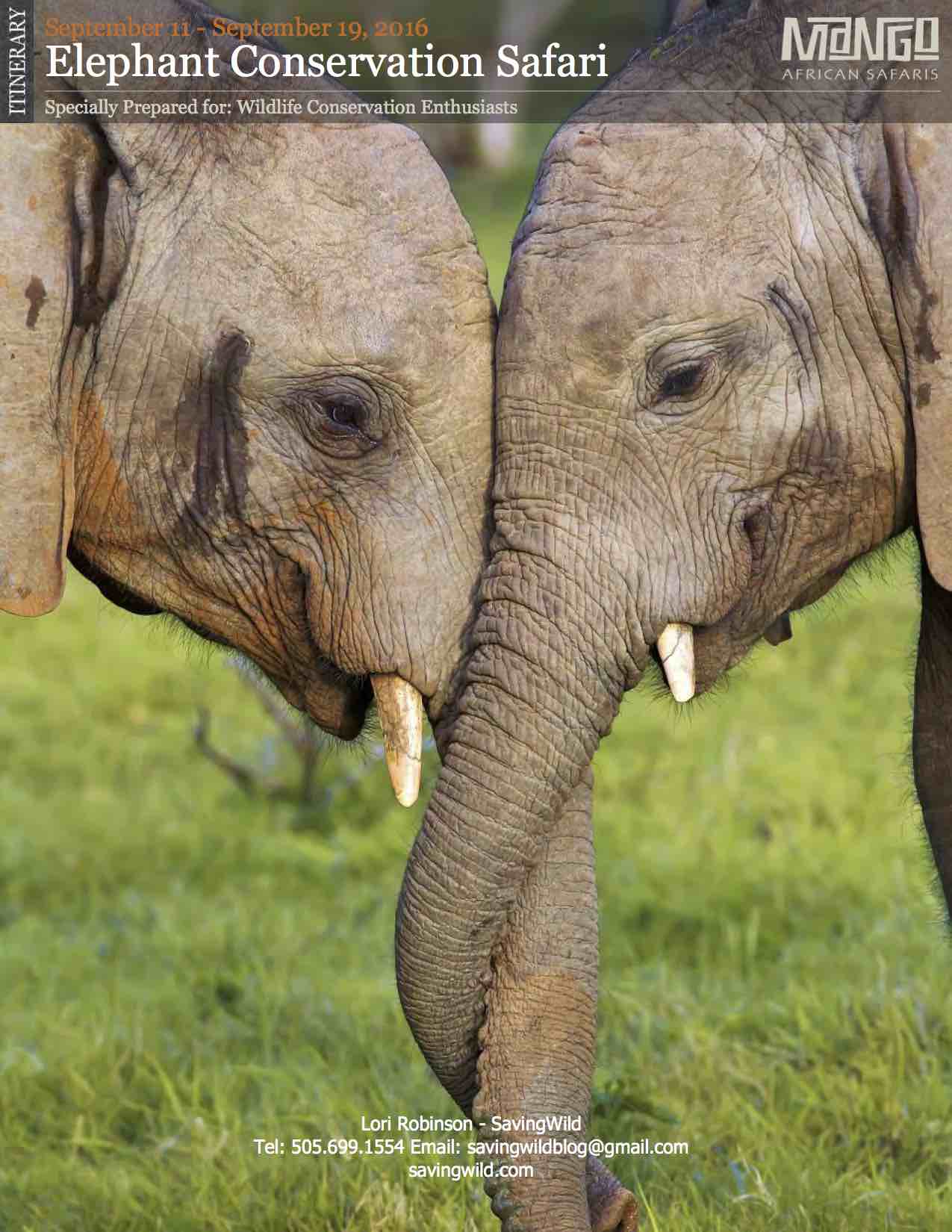 Elephants are the most loved of all the animals of the African continent yet they are being poached for ivory, meat and body parts at the rate of 95 animals per day; on course to become extinct by the end of the next decade.
Unique Elephant Conservation Focused Safari
During this special elephant conservation focused safari you will form an intimate relationship with Africa's elephants. You will witness their charm, loyalty, intuitiveness, and sense of humor. You will see why they are considered the animal kingdoms best mothers, aunties and friends to each other.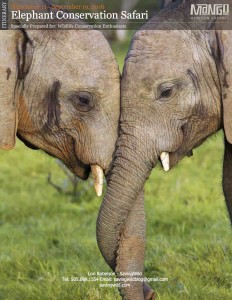 Visit Four of Kenya's best Parks for Elephants
This one-of-a-kind journey, September 11-19, 2016,  will take you to three of Kenya's National Parks – Nairobi, Amboseli, Tsavo, Samburu – with special access to the world's leading conservationists, research centers, and unique experiences rarely granted to tourists.
You will interact with orphaned elephant babies at Daphne Sheldrick's famous elephant rehabilitation centers in Nairobi and Tsavo National Parks, and spend hours surrounded by wild elephants with researchers from Save the Elephants in Northern Kenya's Samburu Reserve, and Cynthia Moss's team in Amboseli.
Your leader, Lori Robinson, has been traveling to Africa for over thirty years, leading tours for clients such as the Jane Goodall Institute. She is the founder of SavingWild.com and the author of the recently released book, Saving Wild: Inspiration From 50 Leading Conservationists.
Help Save Elephants
A world without elephants would be a tragic failure of our humanity. A portion of the cost of this trip will go to support the organizations and people you will visit. By signing up for this exclusive elephant conservation journey you will be helping save the largest, most beloved land mammals from extinction.
For all the details email Lori Robinson: savingwildblog@gmail.com
If you were inspired by this post, please like and share it: