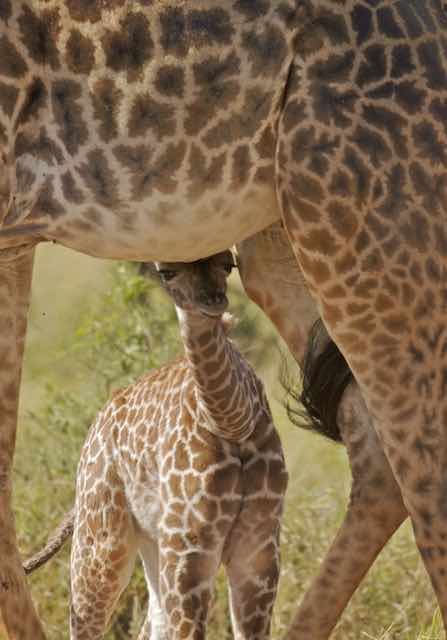 I've been in Africa many times on my birthday and this year my present to myself is staying here in Nairobi at the Giraffe Manor. It's one of my favorite boutique hotels in the world because visitors can get quite intimate with the six endangered Rothchild giraffes roaming the Manor's grounds.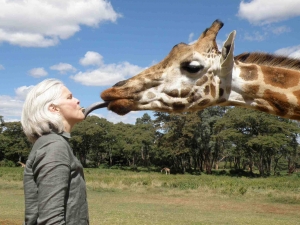 Where else in the world would I be able to kiss a giraffe?
I know the experience is not for everyone because for one thing, giraffes have the longest tongue of any land mammal. A full 18 inches in length. They also have the longest tail of any land mammal (8 feet), and are the tallest mammals on earth but that is besides the point of whether or not you would kiss a giraffe.

 Lets get back to the giraffes tongue…
Besides being long, their grayish black tongues have a leathery resilient texture, with a thick protective slime made for stripping the leaves off thorny acacia bushes while avoiding the thorns. So, the answer is yes, it feels very slimy when you are kissing a giraffe.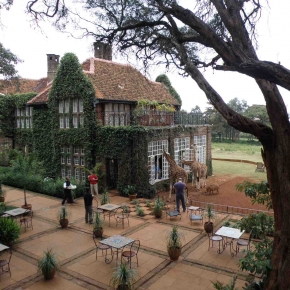 Like most five star hotels, the Giraffe Manor leaves chocolates on your bed during turndown. But they also place grain pellets along the windowsills of the 2nd story bedrooms, enticing the long necked visitors to act as your morning wake up call. Being woken by a giraffe is an unbeatable experience.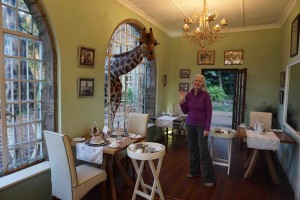 But the best animal experience of all is feeding Twiga (swahili for giraffe) 
The giraffes at the Manor are not picky about how their food pellets are delivered. You can place your offering onto their tongue which they curl into a perfect pellet receiving tube, or you can throw the pellets on the ground, or, my favorite, hold the pellet between your lips, inviting a giraffe kiss.
Would you do it?
Would you kiss a giraffe?
Let me know in the comments below.
More than Giraffes at the Giraffe Manor 
Although the giraffes are the star attraction at the Giraffe Manor, the resident warthogs are almost as lovable. They quarrel over pellets twigas have missed on the ground. I have not kissed a warthog-yet-but have petted one. It feels a little like petting a steel brillo pad. But they are very cute. 
The Giraffe Center is an alternative to the Manor
The Giraffe Manor is one of Nairobi's most expensive choices for accommodation. If you don't stay at the Manor, you can still see the Rothchild giraffe (and kiss and feed them) by going to the Giraffe Center, adjacent to the Manor.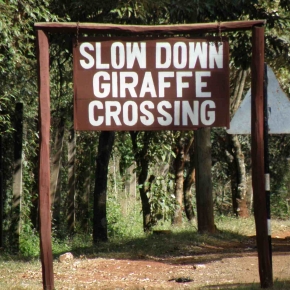 Africa offers some of the best wildlife experiences on the planet and being able to be this close to giraffe at the Giraffe Manor, and of course kiss them, is just one of my top fun experiences that I wanted to share with you.
 Join the tribe at SavingWild.com

If you were inspired by this post, please like and share it: