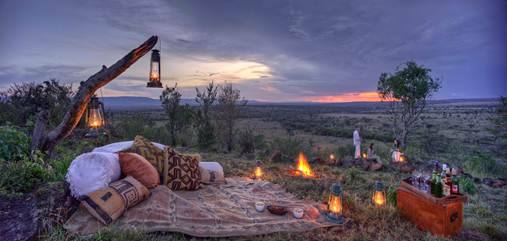 As you read this I am probably in flight somewhere between the United States and East Africa. I'm heading back to Kenya and Tanzania, the two countries in Africa (out of the eleven I've visited) where I have spent the most time.
While I'm there I will be mostly out in the bush, out of communication, but I will post some of my experiences along the way when I have access to internet. So if you want to follow me on my Africa adventure be sure to check in here at SavingWild.com every week or so to look for new posts because I may not be able to email them to you.
This video was filmed at one of the last places I will be staying on this trip, part of my birthday present to myself this year, and it will give you a realistic glimpse into what my world will be like for the next three weeks (or what your world could be like if you join me on a safari in the future).
Note -This is the fanciest of the places I will stay (like I said it is a birthday treat to myself) but the wildlife, scenery and 'feel' of the place is typical of my safaris. 
ON SAFARI
As you can see, the amenities here are spectacular, and…excessive – I don't even have a bathtub in my house. But it's their conservation ethic – they built the first elephant underpass to facilitate migration, they turned a cattle ranch into a model of conservation, and they created one of the first rhino sanctuaries- that is the draw for me. I will write more about all of this for you in future posts.  
After watching the video do you now understand why, since my first visit to Africa over thirty years ago, I keep going back?
In the comments below give me a one-four word reaction to the video. Looking forward to hearing from you.
Also looking forward to you joining me on a future safari.
Love,
Lori
If you were inspired by this post, please like and share it: