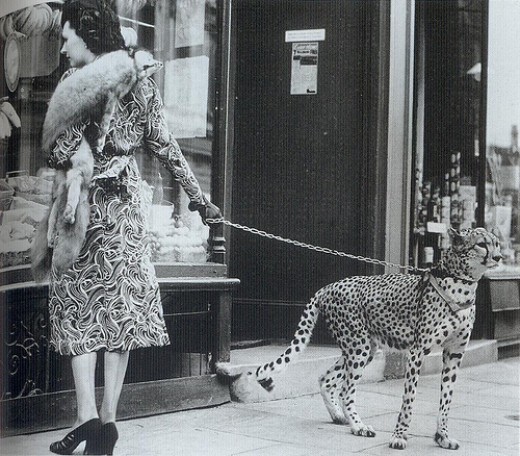 You've probably read or seen the movie Born Free about Elsa the lioness. It's an enchanting story to all of us who have ever dreamed of having a close relationship with a wild animal like George and Joy Adamson had with Elsa. But besides that, the story recounts the first successful release of a lioness back to the wild.
Joy Adamson also had success returning a cheetah called Pippa back to the wild. Joy first met Pippa in Nairobi. The cat was sitting at a table in the tea-room of the New Stanley Hotel sipping a drink through a straw.  Eighteen months later, Pippa had learned to hunt for herself, and was raising cubs and once again living as a wild animal in her natural habitat.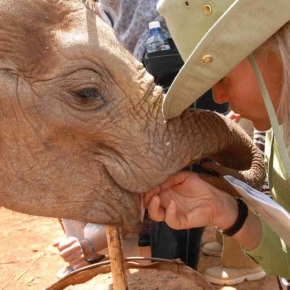 Many More Example of Wild Release
Daphne Sheldrick's (one of my animal heroes) book, Love, Life and Elephants, describes numerous other examples of many injured and orphaned wild babies who found their way to Daphne to be rehabilitated and then returned back to the wild.
The animals in Daphne's care were given free will to leave   rehabilitation, and access to wild.  As the injured animals healed, or the orphans grew old enough to be on their own, they left the safety of the animal orphanage for longer and longer periods of time until one day they simply disappeared back to the wild.  
Why then, in the name of helping animals today, are we not creating more Elsa and Pippa and other successful release back to the wild stories like the animals in Daphne's care?
Why, rather than releasing rehabilitated and orphaned animals back to the wild, are they more likely to be kept in Wildlife Sanctuaries forced to live out their life in enclosed areas with little or no access to wildness?
Why are these animals rarely released back to the wild?
When I posed this question to the owners of the many Wildlife Sanctuaries I have visited over the past several years, the answers unfortunately became predictable.
The 4 Most Common Answers from Wildlife Sanctuary Owners were: 
#1: "This animal can not be released back to the wild."
My Response:
In some cases I agree. But in cases that are not so clear cut, how can we be certain an animal can not be released back to the wild if we haven't tried, or given the animal the choice? If today's Wildlife Sanctuary owners had met Pippa the cheetah I am sure they would have said she was too domesticated to go back to the wild.
And they would have been dead wrong!
Surely each case is different, and each animal deserves a chance to return to the wild.
I wonder if we (as a group of animal lovers) are trying hard enough to encourage wild release? The Adamson's admitted that caring for Elsa became increasingly difficult, but despite the effort it would take to do so, they wanted to return her to the wild, and spent many months training her to hunt and survive on her own until she was ready.
It takes time, dedication, and most of all the belief that wildlife belong in the wild.
 #2. "There is no place to release these animals."
My Response:

Is that Really true?
We are loosing wildlife to endangered and extinct status worldwide. I know of a wildlife sanctuary housing badgers, bears, coyotes and lynx that is within driving distance of huge protected lands where they could all be released.

And they too tell me "there is nowhere to release the animals."
On the one hand we are loosing our wildlife, yet on the other hand we keep those same species locked up behind bars when they could be living free in the wild helping to propagate their kind.
This makes no sense.
 #3. "The animals are safer here in a Wildlife Sanctuary rather than in the wild where they will be shot, killed by predators, or die of disease."
My Response:

The call of the wild is strong. What Daphne Sheldrick experienced with all of her rehabilitated animals is an important consideration here. As Daphnes puts it, "Left to choose, most animals choose wild freedom."
So, why not let each animal decide whether or not they want the risks that come with living in the wild?
The (200) elephants Daphne cared for always chose wild freedom, sometimes returning for a visit with their calves or when they were injured from snares or drought, or poison from poachers darts after they went back to the wild.   
 #4. "Some species can be returned to the wild; others can't."
My Response:
Successful releases of animals back to the wild have not been species specific. Rhino, zebra, deer, bobcat, coyote, lion, elephant, hyrax, honey-badger, and bushbaby are just some of the different species that have been successfully rehabilitated and returned back to the wild.
Wildlife Sanctuary is a nice name for jail.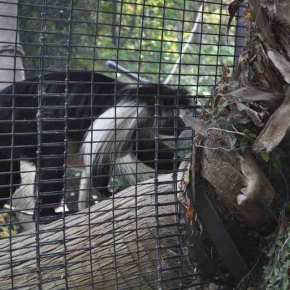 The wildlife sanctuary model demands life long management of all aspects of the 'patients' well being,  when the only thing the patient did wrong in the first place was to get injured or orphaned (usually by the result of human activity), or be raised as some human's exotic pet.  
In comparison to the way Joy and Daphne and others like them cared for animals, the current Wildlife Sanctuary model is disrespectful both to the wild beings living there, and the powerful force of mother-nature.
Imagine if all animal orphanages had no fences and were placed near National Parks, and the animals were cared for and left to roam until they chose to leave. How many of these animals do you think would remain living in the 'sanctuary' as opposed to going back to the wild?
Choice is the key word here. Given the choice, it has been proved over and over, once-wild animals will re-choose to go back to the wild.
Don't they deserve that right to choose?
Help us Send Wildlife Back to the Wild.
Every time you shop on Amazon use this Link:
Every time you shop at Amazon, use this link:

If you were inspired by this post, please like and share it: