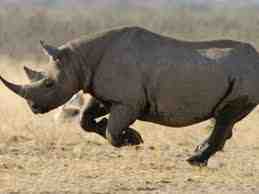 This rhino and elephant post for Saving Wild will put a smile on your face. During the past year I have written plenty about the devastating effects the increasingly sophisticated poaching mafia is having on the rhino and elephant populations all across Africa.
In this post I share two short positive videos with you. Because all of us need reasons to hold on to hope. 
The first heartwarming clip is about a baby rhino. The second video is one of the first documentaries aimed at educating the people that need it the most – the Chinese – about elephant poaching. Let me know in the comments below what you think.
 RHINO 
ELEPHANTS
Join our tribe, Subscribe.
If you were inspired by this post, please like and share it: