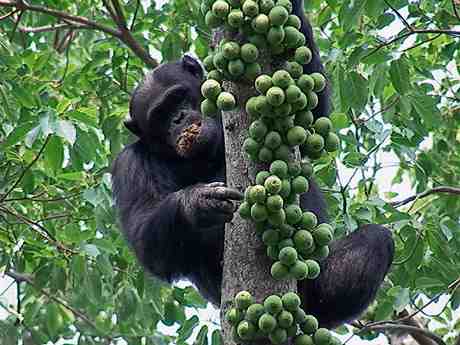 Jane Goodall has done more than any other person for the protection of apes, and all animals for that matter – by inspiring just about every human being on this planet who works in animal protection and conservation – with her wisdom, efforts, and unwavering commitment from an early age. And now she is asking for something: Jane Goodall's Birthday Wish.
I've written about Jane Goodall many times in this blog because I have a long history with her, and because she's been my mentor since I can remember.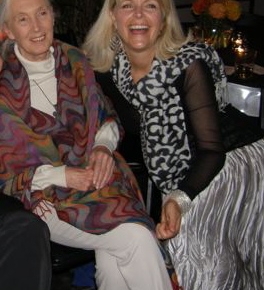 But today I write about Dr. Jane because of a request she has made.
April 3rd is Jane Goodall's 80th birthday. Yes, 80…amazing. And Dr. Jane is asking for help from all of us to give her the best 80th birthday present ever.

Hint: the help really isn't helping her, but helping chimps.
No surprise there: what else would you expect of a request from the world's top primate conservationist?
If you read Saving Wild you probably know that Dr. Jane and I have a long, and unique connection. She has been in my life since before she was born. And I am much younger than she.
What, you ask? No, this is not a typo. Let me explain.
Jane Goodall's first Chauffeur
My grandfather (well, he wasn't my grandfather yet because remember, I'm a few decades away from being born myself at this point) was a neighbor and dear friend of Jane's mother, Vanne Goodall.
When Vanne became pregnant, she had a problem. Vanne refused to be driven to the hospital (and back again after her baby was born) inside the family's only car, an Austin Martin "race car" (as Vanne called it).
"Too dangerous," she said.
Vanne Goodall's solution? To ask Denis Robinson (my future grandfather), to be her baby chauffeur.
That is how my grandpa had the privilege of driving pregnant Vanne to the hospital, and then, with baby Jane Goodall wrapped in a bundle of blankets (it was April in London) back home again. My grandfather (a prominent scientist in his own right) was the future Dr. Jane Goodall's first 'chauffeur' so to speak. And that is how Jane has been in my life, all of her life.
Ok, back to Jane Goodall's birthday
Two of Dr. Jane's most memorable moments with animals are, no surprise here, with chimpanzees. The first moment is the time Jane reached her hand out to David Greybeard (she named the chimpanzees she researched) and he responded by reaching his hand back to her.
The second most memorable animal moment happened this past year and is shown in this video:
(The video, and the featured photo of the chimp eating figs are from the Jane Goodall Institute's web site.)
After all the incredible experiences Jane Goodall has had in her life, for her to say this moment was one of her most memorable, well. . . just watch the video. You have to watch the video to hear Jane's birthday request too. It's all wrapped up into one wonderful 3 minute tear jerker (good tears) that I don't want you to miss.
Watch, and then share this post (that will also be the present to Jane – spread the word) so that we can give Dr. Jane the best birthday she has ever had. With all Jane Goodall has done for the world and animals, she deserves the best 80th birthday ever, don't you think?
P.S. If my grandfather were still around, he would certainly agree.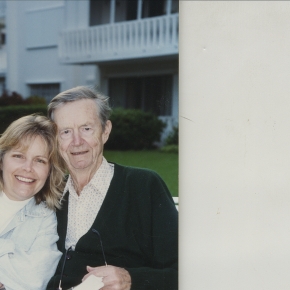 If you were inspired by this post, please like and share it: