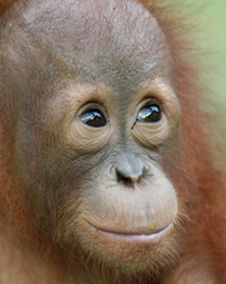 Three wonderful Wildlife Events are happening in the next three weeks here in America's West.  Dr. Jane Goodall will be at all three events, and as a matter of fact, so will I.
And that's good news for you. Because if you can't be at these premier Wildlife Events, you can subscribe to my blog, and follow me on Face Book, and Twitter to get daily updates from all the events.

The events start this weekend.
1) THE GREAT APE SUMMIT
The Great Apes Summit, September 21 -24 in Jackson Hole, Wyoming brings together international experts working on issues threatening the long-term survival of the Great Apes – gorillas, chimpanzees, bonobos and orangutans – in Africa and Asia.
Hosted by the Jackson Hole Wildlife Film Festival, the Great Apes Survival Partnership (GRASP), and the Arcus Foundation, the Summit will feature a keynote address by world-renowned primatologist Jane Goodall, and major plenary sessions and numerous panels.
2) THE JACKSON HOLE WILDLIFE FILM FESTIVAL
The 'Oscars' of the Wildlife Film Industry happens in Jackson Hole, Wyoming biannually. This years event is from September 23 – 27th and brings together 600 broadcast and media stakeholders, writers, leading scientists and conservationists for five jam-packed days of films, networking, lectures, and fun.
Two of my mentors working in Africa will be at the event and I will be blogging about their presentations, so stay tuned.
Dame Daphne Sheldrick, author, conservationist and world authority on the


raising and reintegrating of orphaned elephants into the wild will receive an award.

Dereck & Beverly Joubert, award-winning filmmaking couple, National Geographic


 Explorers-in-Residence and wildlife conservationists, who have been filming,




researching and exploring in Africa for over 30 years will be presenting.
3) WILDLIFE CONSERVATION NETWORK (WCN)
The 2013 Wildlife Conservation Expo (it's sold out) takes place in San Francisco on October 12th.  The feature keynote speaker is Dr. Jane Goodall (She gets around! She told me she travels 300 days a year.), as well as lectures from eighteen of the world's leading WCN sponsored wildlife conservationists.
I will be interviewing a group working to save the African Painted Dogs, and another group saving the Grevy's Zebra. You will meet them, and others from all three events in the coming months at Saving Wild.com
If you were inspired by this post, please like and share it: