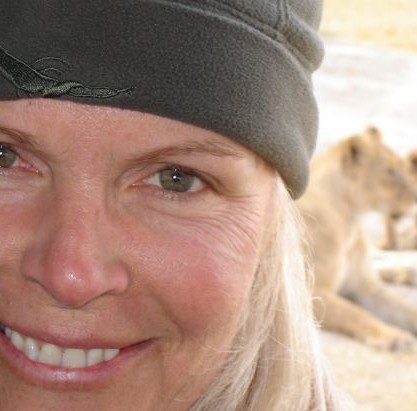 Saving Wild is a blog for people who are passionate about wild animals and wild places.
This is a BIG THANK YOU! to the subscribers, donors, travelers, and contributors who helped Saving Wild have it's BEST YEAR ever.
With your help, this is what we achieved over the past year–
SAVING WILD'S PROGRAMS: 
–          We sent students in Zimbabwe to bush camp, and children in Kenya to the Sheldrick Elephant Orphanage.
–          We supported the Ewaso Lion Project in Samburu.
–           Provided school supplies and environmental learning aids to hundreds of children in environmental groups in Tanzania.
–       The 'Bag Ladies' came out in full force, some from past projects and others who were new to the cause, collecting thousands of totes for  our Plastic clean up program this year  in Tanzania, Kenya and Zimbabwe.
–       A student pen pal program was created between schools in the United States and Tanzania for over 700 students.
–       We made a short film about our Global Conservation Pen Pal program.
–       Two science teachers (from Michigan and California)joined Lori on an environmental based program using art as the medium for connection and learning at Grace Orphanage in Kenya. Upon returning to the United States, the teachers shared their experiences with hundreds of students and parents.
–       Our U tube short film on the Plastic project was shown at the Santa Barbara Film Festival.
SAVING WILD SAFARI'S
–       African Safari itineraries were designed for new and existing clients, introducing many first timers to the wonders of Africa.
–       Jane Goodall Institute members went to Tanzania in January on a trip led by Lori.
–       Lori Led a Friends trip to Kenya in August.
FINANCIAL HIGHLIGHTS:
–       Our first ever Crowd Rise Donation Campaign was a huge success. Thank you all who donated to the clean up the plastic campaign.
–       Saving Wild was adopted under the fiscal umbrella of Creative Visions Foundation, giving Saving Wild donors a tax deduction.
–       Amazon purchases made through our site now earn a percentage for our programs.
AND MORE REASONS TO THANK YOU:
–       During the past year Saving Wild connected to hundreds of new followers through FB, Twitter, and Stumble Upon and gained hundreds of subscribers.
–       We engaged several world-class wildlife photographers who graciously permit Saving Wild to use their amazing photos on the site.
–       Lori's essay Giving Dad the Bird was published in the Travelers Tales series: Leave the Lipstick Take the Iguana.
–      Saving Wild started a Popular Book List for people who love to read books about Africa, Nature and Animals.
Thank you all again and again for your support for Saving Wild. 
If you were inspired by this post, please like and share it: