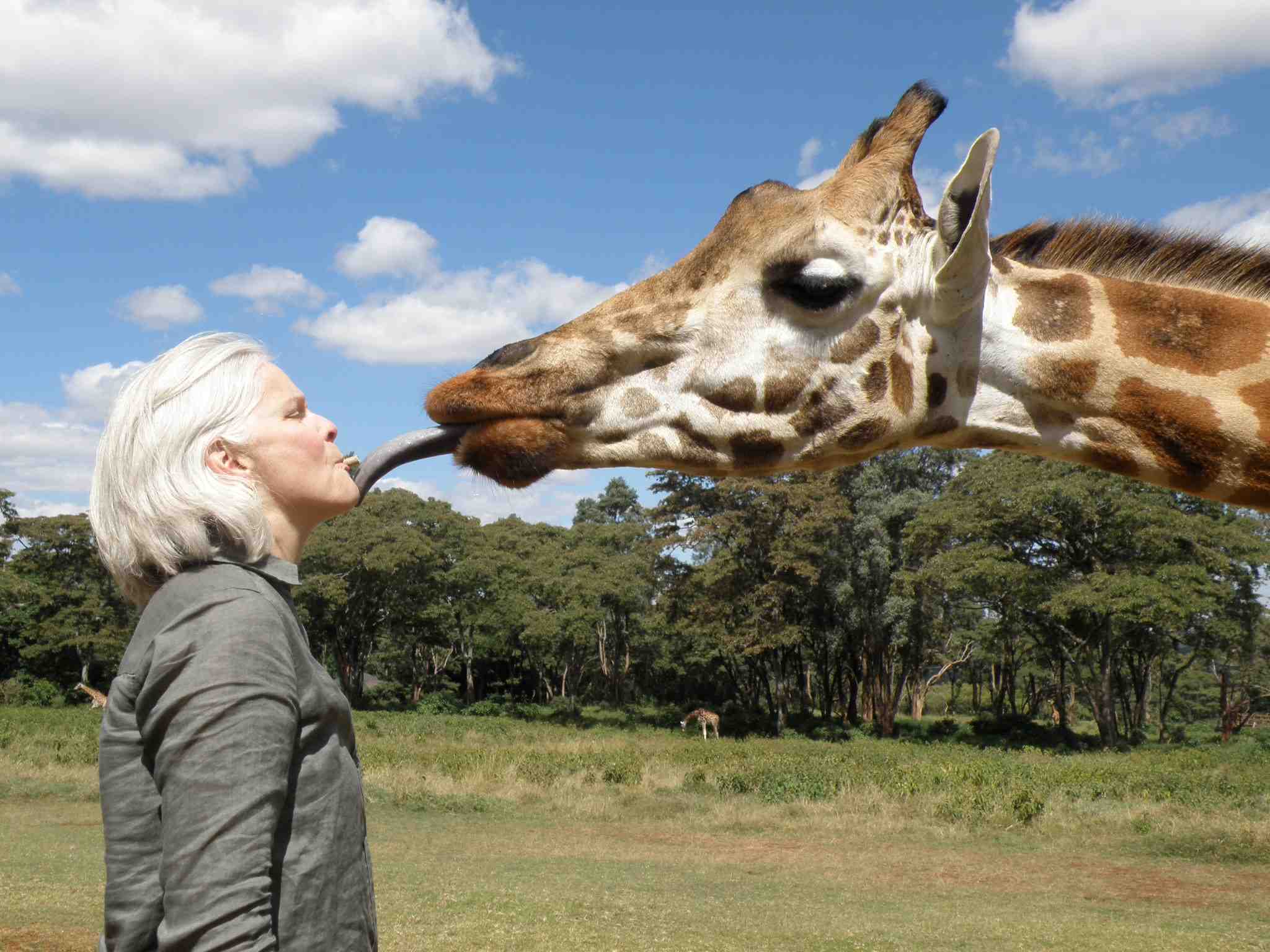 If you cringe at the thought of kissing a giraffe (germs), spraying yourself with toxic Deet bug sprays, and ingesting antibiotics like Cipro in order to go on an African safari, then you've come to the right place for my best tips for staying healthy while traveling. 
I've been traveling to Africa for over 30 years and designing and leading safaris for clients since 2004. These are my favorite natural safari remedies that I suggest to all my clients.
As you know, Africa isn't the only place in the world with mosquitoes and the potential for Montezuma's revenge.
So use this list no matter where your travels take you. 
My safari travel bag is never without the following seven items: 
NOTE: THE NAME OF THE PRODUCT IS ALSO THE LINK TO BUY SMALL TRAVEL SIZES AND FIND MORE INFORMATION. 
Mosquito Repellent
1.  Cutter lemon eucalyptus insect repellent   
The oil of lemon eucalyptus, or PMD, a natural oil extracted from the leaves and twigs of the lemon-scented gum eucalyptus plant, works well. PMD is the ingredient in the oil that makes it repellent to insects. When researchers from New Mexico State University tested a variety of commercial products for their ability to repel mosquitoes, they found that a product containing lemon eucalyptus oil was about as effective and as long-lasting as products containing DEET.
EcoSmart organic insect repellent.
This is also a natural mosquito repellent. When lit, the incense will add a little scent to your tent, while at the same time deterring mosquitoes.
3.  Purification
Using Essential Oils is another way to deter bugs. Purification by 'Young Living' is a mixture of rosemary, citronella, tea tree, lavender, and myrtle oils. (other companies have copied the name but the ingredients are different).
Add a few drops to water in a small spray bottle and spray on your skin before sitting outside at dusk. (Make sure you are not allergic to any of the ingredients).
I also recommend Young Living's Purification for spraying the mosquito netting over your African safari bed and your socks.
If you aren't going on safari anytime soon, use this oil to purify any hotel or other rooms to freshen and purify the air. 
More Tips For Staying Healthy While Traveling:
Avoiding Montezuma's Revenge
4. Probiotics (any good brand will do)
Taking probiotics is a natural way to prevent stomach problems.
Take it daily while on safari. I give it to anyone on my tours whose stomach is feeling sensitive.
If you take the probiotics soon after you first feel any symptoms, it seems to prevent a full-on attack of Montezuma's revenge. I have many clients who swear by it.
Staying Healthy on Safari 
5. Colloidal Silver Spray   
I use colloidal silver spray on the plane to add moisture and protection to nasal passages, helping to avoid catching whatever it is that is flying out of the orifices of the coughing, sneezing passengers who always seem to be sitting right next to me.
You can also place the suggested amount of drops onto your tongue for overall health and to ward off illness.
6. Para Guard     
I always take this, and believe, but can't guarantee its the reason I rarely have any problems during my travels. 
Staying Cool
7.  Evian Spray 
To cool down while on wildlife drives, simply spray a few spritz of Evian on your face and neck.

Also worth mentioning:
 
8. Crystal 
It's a natural deodorant that really does work.
Safari Njema, Safe Travels. Let me know how these items worked to keep you healthy while traveling and if you have any favorites. 
Love,
Lori
If you were inspired by this post, please like and share it: